What our customers highly value, is not just our diverse range of products, but our high standards and efficient services as well.
Our natural alternatives meet our customers' needs throughout the world which proves our international scope.
Indeed, concerned about the natural environment, we have adopted and implemented an international communication policy in order to satisfy a growing foreign demand in a fast-paced world.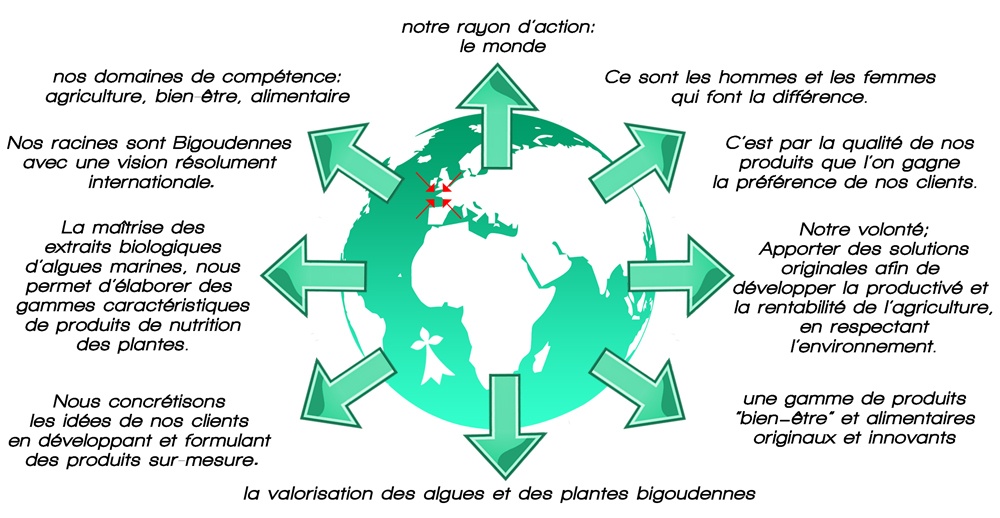 Our actions
Agriculture
Our team develops agricultural seaweed-based products dedicated to large-scale crops as well as specialised crops (arboriculture, viticulture, green spaces, tree nurseries…).
Well-being
We design innovative well-being products for health centres (thalassotherapy and physiotherapy centres, beauty parlours) and also for individuals through our network of specialised retailers.
Food
We also offer a wide range of healthy food products (seaweed-based bread and pastas, sea water-based vinegars and cooking oils…).