ALGALIM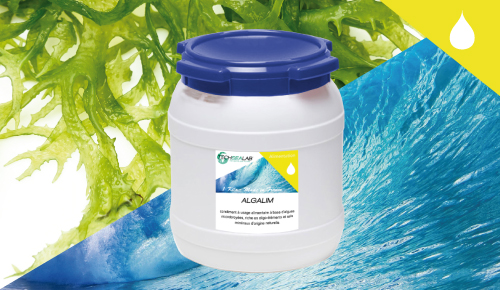 Algalim is a condiment for food purposes. Based on selected and micronized brown seaweed, naturally rich in trace elements and mineral salts, this product can be used in the preparation of breads or pastas.
MICROFILTERED SEA WATER (5 L)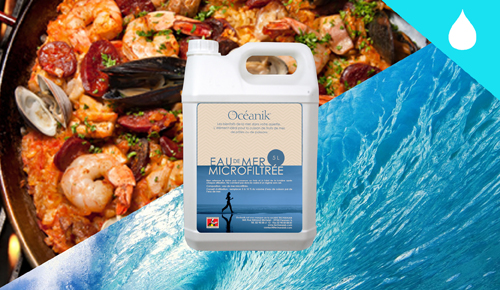 This is a 5 liter container of sea water specifically developed for pastas, fish or seafood cooking. 83 bio-available elements may be found in sea water at ambient temperature. These elements naturally react in symbiosis with our organism.
OLIVE OIL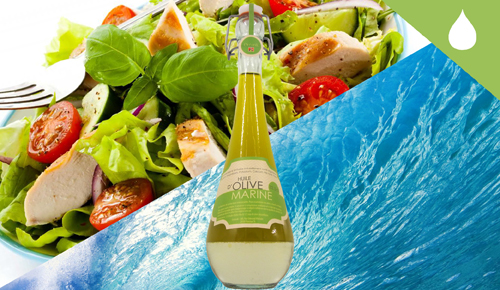 Extra-virgin olive oil has long been considered a medicine, a cosmetic and a food rich in vitamin E and provitamin A. This oil is ideal to dress salads and for making pastries. Our Olive oil is available in 5 or 32,5 cl bottles.
BALSAMIC VINEGAR

Also called Modena's black gold, balsamic vinegar is not made from an alcoholic product contrary to cider, alcohol or wine vinegar. It is produced with the juice of grapes harvested in late autumn. Carefully made according to very strict specifications, balsamic vinegar is often regarded as not only the most expensive vinegar but also the best one. Just a few drops are required to enhance the taste of dishes like omelettes, risottos and veal cutlets. It can also complement sweet dishes like strawberries or vanilla ice-cream. Our balsamic vinegar is available in 5 or 32,5 cl bottles.
CIDER VINEGAR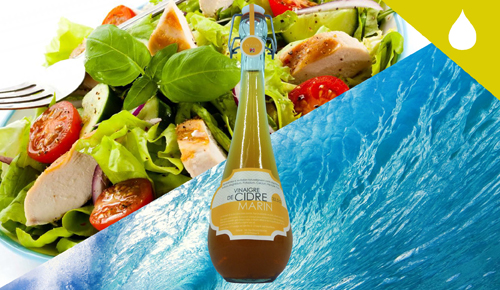 The health benefits of cider vinegar have been scientifically demonstrated. Rich in vitamins and trace elements, it also contains beta carotene and destroys bad bacteria. Cider vinegar is also known for its taste-related qualities. Indeed, It enhances the taste of your "crudités" or salads and can be used for cooking. It will surprise you on strawberries or a slice of melon. Our cider vinegar is available in 5 or 32,5 cl bottles.